Square plan with pitches
All pitches are parcelled and have electricity (billing according to consumption). Unfortunately, dogs are not allowed in the back area (from the playground) and at/on the tent sites.
Download
Our two tent meadows
Please note that we accept reservations only for tents up to 16sqm. Electricity is limited and cannot be reserved. To charge mobile devices, you can borrow charged powerbanks. Dogs are not allowed on the tent meadows. Your car will be parked nearby, but not directly at the tent.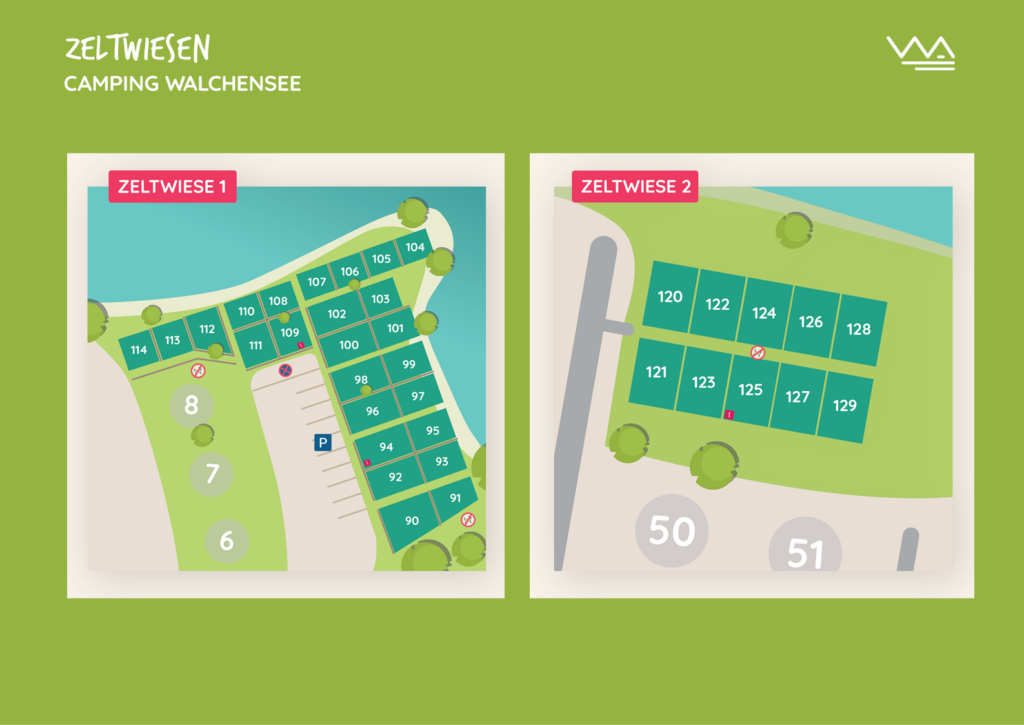 Download