Lage & Anfahrt



GPS: 47°34'55.3″N 11°18'33.0″E    //   47.582031, 11.309165
Wir bitten um eine Anreise zwischen 15 und 18 Uhr. 
Zwischen 12 und 15 Uhr ist Mittagspause/Platzruhe und kein CheckIn möglich.
Coming from the south (Munich):
B11 Kochel am See >> Kesselberg (up) >> Urfeld (at the Walchensee) >> along the lake to Walchensee village
After the village of Walchensee, after a left-hand bend, immediately turn left into a smaller road. Follow this over a small bridge to our campsite.
Coming from the north (Mittenwald):
Mittenwald >> B11 Krün >> Wallgau >> Einsiedl >> Walchensee
The turnoff before the village right into the small road to the campsite is very narrow. Therefore, we recommend to drive to the entrance of the village, turn right there on the parking lot and then from the other side turn into the small street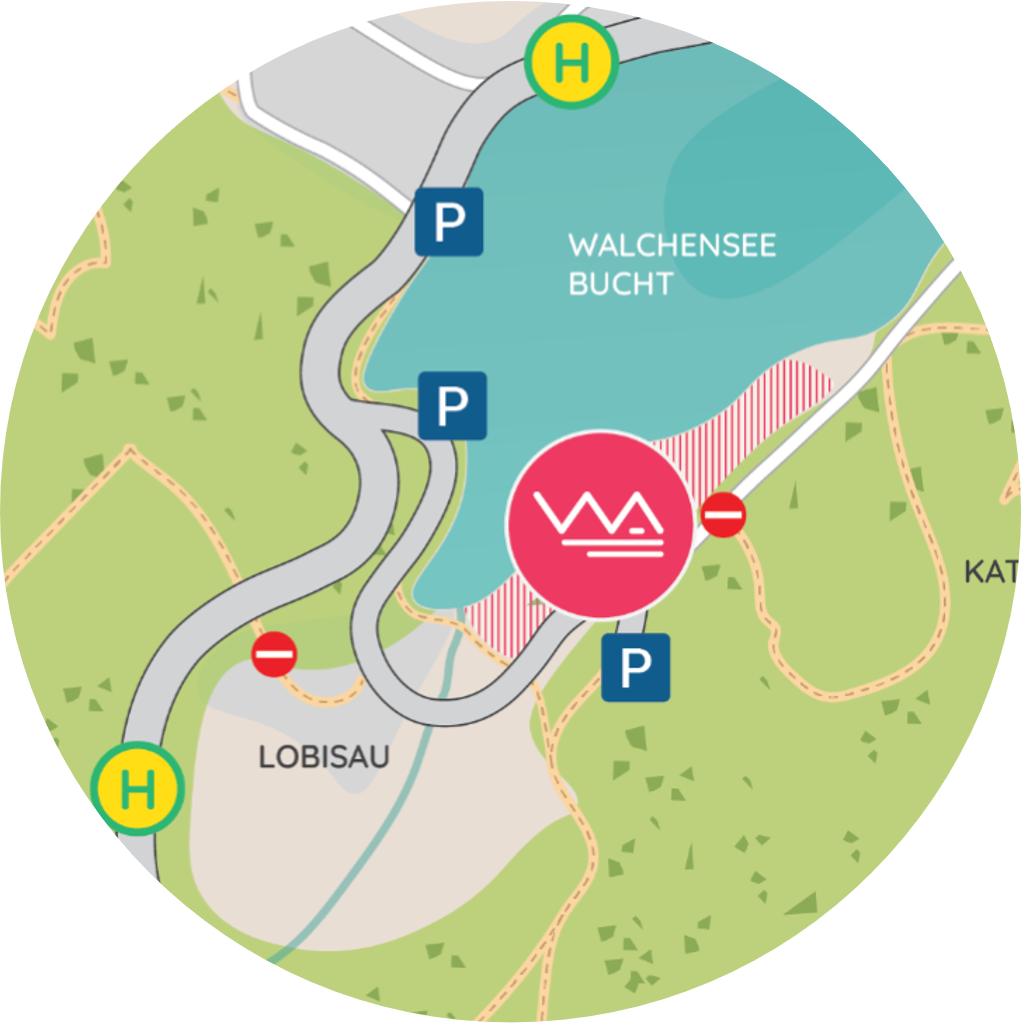 Please always park first outside the site at the "Kurzeit-Parkstiefen for our guests" or in our parking lot (not in front of the barrier!) and come on foot to the reception in the main house.
Public arrival
Deutsche Bahn via Tutzing to Kochel am See and then continue with the RVO bus line 9608 Kochel – Garmisch-Partenkirchen (stop: Walchensee "Maibaum"). After about 10 minutes walk along the lake you will reach the campsite.